To give credit where credit is due, I found this article on Talent Zoo, however I have provided my own spin and added my own insights in particular sections. Enjoy!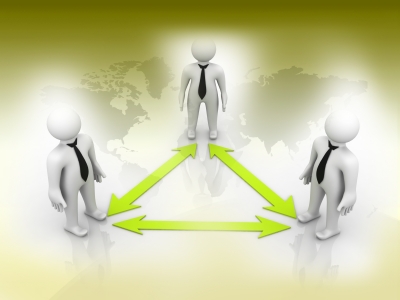 It is imperative that job seekers take advantage of every tool and strategy to succeed in this highly competitive job market.
The whole landscape has changed. Job seekers need to have marketable skills to make employers see them as viable candidates and have mastered social media/engagement skills to assist in capturing — and maintaining a job.
New Way to Network
The digital age has transformed the networking process dramatically, making networking far easier in order to stay in touch with those whom you share common interests and to reach a far larger group of people than ever before.
Social media is the digital mechanism that connects today's networking groups. This mechanism enables members in distant parts of the world to share ideas, questions, advice and suggestions with others in a matter of minutes.
Top Social Media/Engagement Platforms
The three biggest platforms in social media are Facebook, Twitter, and LinkedIn. Similar to other social media forums, these three major organizations provide platforms for members to alert online contacts that they are in the job market and offering the ability to provide specifics focusing on that job search.
LinkedIn is probably the single best social media/engagement platform for those in the job market because LinkedIn focuses mainly on job-related relationships. LinkedIn is home for 225 million members in more than 200 countries and territories around the world. That's a lot of potential business contacts.
The LinkedIn Mission
LinkedIn's mission is a very simple one – "Connect the world's professionals to make them more productive and successful." To bring this mission to reality, LinkedIn offers members access to contacts within other professionals, job leads, reports on employment trends, job-related news, and insights that assists members to truly shine in their chosen professional field.
Informing professional contacts that you've begun a job search won't necessarily get you a new position immediately. However, informing your contacts of your status now has placed your job search in the minds of your contacts and may reap rewards if and when those contacts get word of a job opening that seems to fit your interests and experience. I learned two criteria early on in order to be successful with social media/engagement just as in my traditional/professional relationships. One, you must be able to be trusted by your professional contacts – so, build that relationship. Two, give before you receive. Ask your contacts what their needs or sticking points are – if you assist others first, the rewards will come.
Take Point with New Job Postings
Online job postings are an excellent place to begin when searching for job openings that appeal to you and fit your skill set. Networking with professional colleagues and friends will definitely improve your odds to uncover upcoming opportunities before those job openings are even posted. This proactive approach will provide your job search with valuable information that may give you the edge to schedule an interview before potential challengers discover the open position.
Members of social media networks like LinkedIn have access to information concerning hiring/human resource managers and recruiters with companies where job seekers plan to apply for a job. The volume of information varies depending on the privacy settings that the hiring managers have set. Suffice it to say, any advance information about the manager who is assigned to review applications and/or interview job seekers may most definitely assist applicants to create targeted cover letters and resumes – and equally important, prepare for an interview.
Expand Your Network
LinkedIn allows members to search for companies that have a profile on LinkedIn. Members have access to public profiles of all companies' personnel. So, job seekers may search to see if any company profiles have links to job seekers' professional colleagues. If in the end a connection is found, this can be like gold when trying to get a foot in the door for potential job opportunities. Job seekers then may ask their colleagues/contacts within the company to provide an introduction to establish an all-important connection with the person who posted the job that may be prove helpful in future job searches.
Many experts caution job seekers against discounting the value of Facebook and Twitter when acquiring a new job is the objective. Keep in mind that in the case of LinkedIn connections are professional in nature while Facebook and Twitter contacts very often are personal friends as well as professional network contacts. Chances are personal and close friends of a job seeker probably will have more of a stake in seeing that job seeker succeed.Tweet