What can business owners learn from Katy Perry's wardrobe (bikini) malfunction at a California waterpark over the summer? Adapting this unfortunate incident to the business world is easy. Just like in Katy Perry's case, her particular mishap is a metaphor that helps demonstrate the fact that your company needs to do everything within the firms' power to mitigate the damage of getting caught with your proverbial pants down. Your organization must perform due diligence in crisis situations, and most of all be prepared. Your company needs to plan and be ready for a wide array of possible crisis situations.
Don't permit crisis situations to define your business. Allow your response to crisis situations to define your company.
Here are two excellent examples of how two different companies responded effectively in crisis situations.
McNeil Consumer Products – Deaths due to cyanide-tainted Tylenol
PEMCO – Quick and effective "Thank You" and "We're Sorry"
McNeil Consumer Products
In this first case let's examine the effective manner with which McNeil Consumer Products, a subsidiary of Johnson & Johnson, handled confronting an extremely unfortunate crisis. This particular crisis began when seven residents of Chicago's West Side died of mysterious causes. Authorities concluded that each of the deceased victims had ingested an Extra-Strength Tylenol capsule laced with cyanide. The news of this event traveled like wildfire and subsequently caused a massive nationwide panic. The deaths caused Johnson & Johnson to launch an immediate public relations campaign to protect the integrity and reputation of the corporation and the company's product.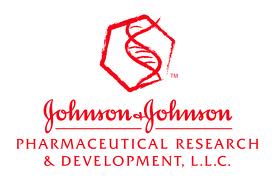 Via available media, McNeil immediately notified consumers across the country not to consume any Tylenol-line of products. The company insisted that consumers not resume using the Tylenol-line of products until the full extent of the tampering could be determined.
In a bold move that had never been implemented by a company up to that point, Johnson & Johnson stopped the production and advertising of Tylenol, and recalled all Tylenol capsules from the market. The recall included approximately 31-million bottles of Tylen
Johnson & Johnson was praised by the media for the company's socially-responsible actions. The corporation established partnerships with the Chicago Police Department, the FBI, and the Food and Drug Administration. Johnson & Johnson created these partnerships for three reasons.
Prevent further deaths
Prevent further product tampering
Assist in the search for the person who laced the Tylenol capsules
Less than six weeks later the company revealed a public relations plan focusing on the reintroduction of Tylenol to the market. The plan had a three-prong attack.
Tylenol capsules were reintroduced with new triple-seal tamper-resistant packaging
The company provided $2.50-off coupons that were good towards the purchase of any Tylenol product
Over 2,250 Johnson & Johnson sales people were asked to make presentations to professionals in the medical community. Literally millions of presentations were made to promote support for the reintroduction Tylenol.
The campaign was a success. The campaign was a testament to a corporation responding quickly, decisively, and effectively to a crisis.
PEMCO
In the words of PEMCO's VP of Marketing, Rod Brooks, don't be afraid to say "thank you" and "we're sorry".
PEMCO over the last few years has been promoting the company through a "We're A Lot like You, A Little Different" campaign. The campaign theme focuses on fictitious personality profiles specific to the Northwest. Examples of campaigns in the series are:
Sandals & Socks Guy
Green Lake Power Walker
Obvious Left-Lane Occupant
Desperately Seeking Sasquatch
 Walla Walla Wine Wine Woman Woman
4-Way Stop, You Go. No You Go. No You Go. Guy
"I Know I Am I'm Sure I Am" Sounders FC Soccer Fan
As you can see the campaigns were intended to border on the absurd to be memorable to consumers. Because the campaigns are off-the-wall, the campaigns are beneficial by the memorable nature of each profile.
This story began at 3:18 PM on February 22nd 2010. A campaign had been created that would turn out to cause quite a stir with PEMCO customers and the public in general. Rod Brooks cites a situation where one of PEMCO's Northwest Customer profiles had been placed into the advertising campaign rotation and unintentionally offended some consumers. The title of the profile was "Gluten-Free No-Refined-Sugar Soy-Allergy Lady".
The crisis began with the negative comments of simply one person. The crisis escalated quickly on Facebook and Twitter due to the large following that this one person possessed. From there the public response to the profile was quickly picked up and passed along by friends and family of offended consumers. Bad PR has the capacity to go viral very quickly.
Many individuals were extremely offended that PEMCO would release a personality profile highlighting these specific health issues. All the personality profiles, before and since have focused on particular human tendencies taken to the absurd. When the "Gluten-Free No-Refined-Sugar Soy-Allergy Lady" profile was initially introduced to the public the profile was perceived as PEMCO making light of these very serious and real medical conditions. This was obviously not PEMCO's intention.
Coinciding with the initial stages of the crisis, all of the executives were attending an off-site meeting. Luckily the marketing department had created and drafted an escalation plan. The plan empowered staff members to implement appropriate actions that would minimize damage in just this sort of scenario. When the marketing department saw the response on Facebook and Twitter two very distinct tasks were initiated.
PEMCO responded quickly by deleting the offending profile from the organization's website and all future advertising
The organization issued a public and personal apology. PEMCO communicated the company's appreciation to the public for bring the issue to light, and apologized and reassured the public
The two actions taken within the first 24 hours turned the negative sentiment into spontaneous positive comments from even the very same person who had initially criticized PEMCO for the company's perceived insensitivity. Rod Brooks personally submitted his own response thanking people for bringing this issue to light and apologized for what was perceived as an insensitive persona.
Hindsight being 20/20, Rod shared that he and his staff learned a valuable lesson. Do not delve into the area of medical maladies for profiles. As PEMCO discovered, medical maladies are a very sensitive subject for a significant portion of the population.
A rule of thumb that PEMCO uses in marketing communications and social engagement is to never use humor that takes. When using humor, always use humor that gives.
Rod Brooks strongly suggests that you strive to make people smile. A smile will start a conversation and move consumers to consideration. From there, give consumers a reason to select your product or service. The goal is that the first purchase will be followed by recurring purchases. The more rapid the purchasing cycle, the greater the chance of customers referring your company to friends. If customers reach the referral stage, then converting those customers into advocates for your company is soon to follow.
In this particular crisis PEMCO benefited from having developed brand advocates specifically through the company's effective use of social engagement through social media channels. Rod Brooks emphasizes that all businesses need to monitor the company brand and reputation along with these three word-of-mouth basics:
Know your talkers
Give them something to talk about
Make it easy to share
In closing, one key area of focus for companies needs to be regular monitoring of the firm's reputation via Google and social media channels. For example, monitoring on Google is as simple as placing your company name and a negative word (sucks for instance) in the search field. If there is any negative PR on the web concerning your firm, using this technique will definitely bring negative PR out into the open. It is then your responsibility to respond.
"Turn those public displays of aggravation into public displays of affection for your firm", as Rod Brooks would say. Your firm needs to listen, be effective in communication, respond quickly and appropriately, and let your actions show that you are listening. Using these steps will provide your organization with the power to respond effectively and convert aggravated consumers into fans of your business.
It's not a perfect world, crises will come. How your company deals with crises is the point. "When you hit a wrong note, it's the next note that makes it good or bad." That's a quote from Miles Davis, not Katy Perry. I feel this quote applies. When crises occur, act quickly, decisively, humbly, and with compassion.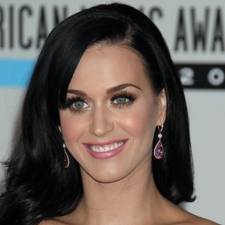 Tweet