Windows S Tablets: Intriguing…and very cool!
"We're in the fashion industry," Neil Goodrich, Director of Business Analytics and Technology for Holly Hunt explains, "and iPads are what's cool. It wasn't a discussion." iPads still possess a definite cool factor, iPads are often the automatic choice when companies decide to roll out services through iPads to consumers. Hey, that's exactly what Royal Caribbean has accomplished. The cool factor doesn't stop there; not by a long shot.
Now firms are waiting to see what Microsoft can do with tablets. That's one thing Microsoft possesses – a more than adequate amount of Microsoft technology talent and a huge investment in Microsoft desktop software. Microsoft promises that Windows 8 will have substantial interface improvements.
Capgemini's Fernando Alvarez welcomes a potential Windows 8 tablet option. Alvarez is equally encouraged by the early indicators that the Windows Phone OS on Nokia devices will be a success. Alvarez says, "It's a pleasant surprise, because we need Microsoft in the game." he adds, "It'll bring more competition and address some of the enterprise needs Apple and Google haven't." Alvarez is waiting to learn more about Microsoft's plans. However he realizes that there are some executives that are in the mindset of expecting these developments and enhancements to bring us all closer to the dream where we don't need a laptop anymore. Don't hold your breath and be sure to pack a lunch.
Encourage Experimentation
IT organizations have much to prove with tablets. These organizations were late to the smartphone revolution. Many employees of various organizations were using iPhones for work long before bring-your-own-device (BYOD) entered the IT vernacular. IT specialists were highly skeptical of tablets when tablets entered the workplace. Consider the skepticism gone, business technology leaders are now encouraging employees to experiment with tablets while on the job.
"We've laid the foundation," reports Goodrich. He is referring to Holly Hunt's use of mobile device management (MDM) software and experience using iPads in the warehouse and the company's sales staff. Goodrich asserts, "We're prepared to say yes rather than no as these business units approach us."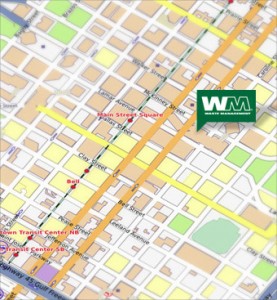 Waste Management is testing tablets in the company's trucks currently. The test environment opens up new discussions concerning how to improve driver efficiency. Matthew Childress, Waste Management IT Director relates, "We have a chance to build a bridge to the fleet groups and maintenance by bringing other people into the management of projects."

Not all ideas are great ideas…in fact many ideas for tablets won't work. Capgemini's Alvarez says, "I have seen every kind of crazy idea of trying to put the iPad where it doesn't fit." Alvarez describes people as "enchanted" with Apple tablets. Avnet has established Think Tank. Think Tank is an online idea platform where employees worldwide can propose, discuss, and vote on ideas. Sean Valcamp, Avnet's Director of IT Architecture states that in his opinion, "The "app for that" consumer mentality is coming to enterprise, so development will focus on industry-specific apps. As we push BYOD, we're going to see more ideas about how to use tablets and mobile devices."
Recall how the medical professionals at St. Joseph Healthcare simply started using tablets without asking permission from the IT department? You probably also recall that instead of the hospital's IT specialists cracking down, IT staff members sat back and observed.
IT observed what doctors were doing, and asked what else the medical staff wanted. The IT department followed that up by owning the problem and therefore figured out how to rectify the problem in the most scalable and secure way. Jeff Allport, St. Joseph's VP of IT Solutions and Operations, made the department's goal to make IT a living-requirements document.  If physicians made the effort to set up homegrown remote desktop systems, then it is IT's responsibility to get physicians access to iPads. Allport says, "They were telling us that they really wanted to try these devices in a clinical setting."
It goes without saying that mobile innovation will test IT's ability to work at a faster pace. New devices come out more frequently than they did in the PC-centric world. All this will test relationships with business units and employees. Employees will make choices to seek out or avoid IT as these employees experiment with new technology. The iPad and other tablets are only one of the forces driving this change; yet what a force it is.Tweet