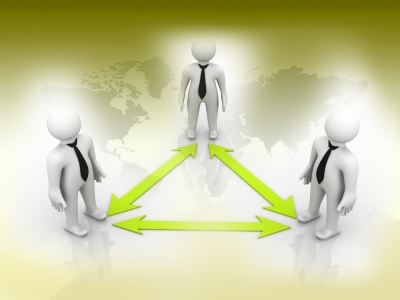 Real World Applications of Mobile Marketing Applications
There are some extremely interesting real world examples of how mobile marketing is being successfully implemented by companies…and being used very creatively. First, let's look at some research that supports businesses using mobile marketing applications.
Mobile Marketing Research
CTIA Wireless in a June 2009 survey revealed (Anonymous 2011):
There are 275 million wireless subscribers in the US – 89% of US population
In that same month approximately 1 trillion text messages were sent/received
35-44 age group sent/received as many text messages as phone calls
iSuppli survey findings (Anonymous 2011):
In 2012 smartphone shipments are expected to exceed PC shipments
iPad sales 42.7 million units in 2011, 63.3 million units in 2012
http://www.isuppli.com/Pages/Home.aspx
Specific mobile marketing findings regarding the travel industr
75% of travelers utilize a mobile device while traveling
66% of travelers are likely to research, shop and book travel
Nearly 75% of travelers are influenced by reviews and photos
60% of travelers find user-generated video influential
33% of travelers find company content and promotions influential
50% of travelers post comments on social networks
40% of travelers will ask for advice form their social network
On the whole, studies indicate that consumers embrace the mobile-social-digital revolution. Consider researching how mobile marketing applications can help your business grow.
Do some research! Ask experts and trusted colleagues! You will find that your business may benefit from embracing what mobile marketing has to offer.
Go ahead! You're done reading this! Now, get to it!
References
Anonymous. (2011 January), Aruba Unveils Wi-Fi Solution for In-Store Mobile Marketing. [2 pages] Entertainment Close-Up. Available: http://proquest.umi.com
Anonymous. (2011 January), Fanfare Mobile Introduces RemodelerBuzz for Contractors and Designers; Mobile marketing system gives remodelers and designers a new tool to generate neighborhood buzz. [2 pages] PR Newswire. Available: http://proquest.umi.com
Anonymous. (2011 January), In Touch Marketing LLC Launches Local, Mobile and Social Media Marketing Services. [1 page] M2 Presswire. Available: http://proquest.umi.com
Anonymous. (2011 January), Mobile Marketing Association; Mobile Marketing Association to Build Mobile Privacy Guidelines for Thriving Marketplace. [2 pages] Investment Weekly News. Available: http://proquest.umi.com
Anonymous. (2011 January), SkyWire Media Inc and Boyd Gaming team to provide mobile marketing solution for B Connected. [1 page] M2 Presswire. Available: http://proquest.umi.com
Anonymous. (2011 January), Smart Phones, Social Media and Local Search Create Marketing Mojo in the Travel Industry, New Report Says; Destinations and attractions with consumer-friendly mobile apps stand to benefit. [2 pages] PR Newswire. Available: http://proquest.umi.com
Anonymous. (2011 January), TexTango Mobile Advertising Releases Beta Texting Application for BlackBerry and Android Devices. [1 page] Business Wire. Available: http://proquest.umi.com
Herzlich, J. (2011 January), Small Business: Boost your mobile app with marketing. [2 pages] Newsday. Available: http://proquest.umi.comTweet