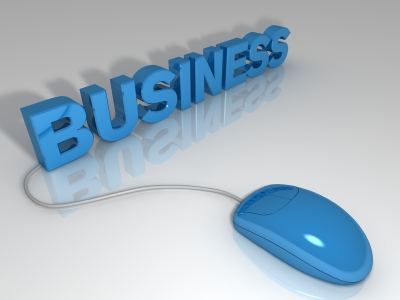 I am big on using social media…and you should too. This is especially true if you are a business owner. As you will see I am going to show you why it is VERY IMPORTANT for you to at least "get your feet wet". I am going to look at a few of the most notable social media offerings out there. Yes, I am well aware there are other social media options…consider this for example:
Twitter, like other social media networks, has the potential to be an incredible long-term marketing mix addition that has some real benefits. Just like Facebook, your company can acquire a great number of followers through the use of Twitter. You can slowly attract people to follow your company by placing web posts on Twitter and Facebook. Your posts need not sell anything. The helpful information in your firm's tweets (posts) is useful in associating your company as the provider of beneficial information consumers can use.
I will be "singing the praises" of…
Facebook
LinkedIn
Twitter
YouTube
Flikr
Nutshell Mail
Facebook
How you like to reach your current and potential customers where they are, and be part of their social network? You say, "Yeah!"…right? Just think of it, for example your customer's could "friend" you on Facebook (FB) (http://www.facebook.com/login.php)  and become "fans"…then they can send out requests to friends to become "fans" of your FB business page. Hey, what a great strategy! See, you're not asking their friends, the request is coming from your customer…subtle, huh? Of course you are able to see how this "friending" could expand geometrically…that's a lot! My friends, this is what we call going "viral". Get it? You probably have been doing this already.
Here's a real world example I experienced. I had been talking to my wife early one day about social media and the new promotional opportunities. Later that afternoon my wife was on FB. She called out, "Come here! I want to show you something!" She proceeding in showing me that a friend had gone shopping at Target and had gotten some great deals. Her friend asked that people become "fans" of Target. You see the potential here, right?
LinkedIn
LinkedIn (http://www.linkedin.com/nhome/) is another great networking platform. Think of LinkedIn as the FB for the professional / business world. LinkedIn is a fantastic resource to get connected with other professional inside your industry and out. You will find that networking through LinkedIn is not just a "one-way" street for you. This site provides a great way for you to offer up your knowledge, experience and contacts to others. Hey, even join discussion groups related to your industry and / or interests. LinkedIn and FB are made to help create your image and get your "voice" out there. You will find me on LinkedIn at http://www.linkedin.com/pub/steve-whitaker/13/267/920.
Twitter
Twitter (http://twitter.com/) is very complementary to networking sites similar in nature to FB and LinkedIn. Ah, you were waiting for me to mention Twitter, huh? Twitter provides a great networking platform as well. Twitter's big advantage is the ability to post "tweets" (messages) that link users to online articles, websites or blogs. Twitter is a great way for people to share information in a very quick and timely fashion. But best of all, you are able to monitor what people are saying about you. That is very important in the world of social media.
Twitter can be a very valuable asset in your marketing arsenal. Tweets as Twitter messages are referred, can measure how much traffic a message generates and has the ability to identify the members of the sender's social network. These messages can be tracked from consumer to consumer. Raab (2010) says if a company combines mobile, on-location and social media, a rich amount of information is provided concerning consumer behaviors. This factor (Raab 2010) provides direct opportunities to deliver highly targeted messages. Heck, you can find me on Twitter (@StevesMoments).
Two "real-world" Twitter examples:
Maybe you implement a similar strategy as Royal Bank America in Pennsylvania (Cocheo 2009). Royal Bank built a special website, www.spurtheeconomy.com. Royal Bank was very strategic in employing the spur and the cowboy motif on the website to support the bank's branding efforts. The purpose for the site is to stimulate economic activity by offering the bank's four products. This strategy is targeted to small businesses. In addition, Royal Bank America's Twitter page drives customers to the website. The bank utilizes Twitter's strength of interactivity. Customer's leave comments and pass these messages onto other people in their network. The bank's Twitter page sends customers related messages and helps improve the bank's online visibility. The long-term marketing benefit is derived from Twitter being used as a passive marketing tool by sending on helpful information and focusing on interesting local businesses.
A bakery owner in Puyallup, Washington is a very avid and savvy Twitter user. She was monitoring Twitter and saw a "tweet" about a family flying in for their daughter's wedding, and there was an issue with the cake. Well, that savvy bakery owner "tweeted" that she would love to buy the family lattes and see if she could help them out. Low and behold, she was able to do just that. The bakery owner was able to assist them, and provided them with a beautiful cake. Disaster averted! The power of Twitter!
YouTube
Okay, who hasn't watched clips on YouTube (http://www.youtube.com/)? Not many of you…but I'm having problems seeing the back-row. Anyway…if you aren't already, you should be. I'm talking about for your business. What a fantastic place to put product and service demos, testimonials, intros for employees, new products or services, company news…you get the idea. The key to remember when having clips on YouTube have it lead viewers back to your website. This is crucial! You are doing that, right? You can simply place links on your website that lead customers to your videos on YouTube.
Flikr
Need a place online to place company-related photos, place them on Flikr (http://www.flickr.com/). Flikr lets you share your photos with your customers. Similar to YouTube, you can link your photos on Flikr from your website. Another great way to easily connect with customers and to strengthen your brand.
Nutshell Mail
Okay, so you've got all your social media up and running. Now, how do you monitor all the communication going on? I'll tell you…Nutshell Mail. This service is aptly named. Log onto the Nutshell website (http://nutshellmail.com/) and register all your requested social media info, and voila…you will receive reports every 4, 8 or 12 hours – you choose. Nutshell Mail is indispensible. The reports allow you to view in one place all the activity on all of your social media profiles.
So, are you using all the means available to help to endorse your business? If you have a website and a web presence, there are these tools at your disposal to take you to where your customers are when they are not in your store. Do not have a "brick and mortar"? Then you may utilize devices that are able to drive customers to your "digital" door.
Think of digital and social media as your guerilla marketing arsenal (Anonymous 2010). These vehicles provide a low-cost form of marketing with potentially massive head-turning impact. As you are undoubtedly aware and as Zahorsky (2010) reports, not every company has $2 million to spend on an advertising campaign. But they are more likely to have $50,000 to spend on an internet sweepstakes. Internet marketing through social media allows firms to directly interact with customers.
In closing…
Don't miss the boat! You've purchased a ticket…so, you might as well take it for a spin…your business, that is.
Seriously, I really would enjoy receiving your very-important insights and experiences in using social media.
References
Anonymous. (2010 November), You Tube leads the way in guerilla marketing By Mia Vaundry from Exceler8 Business Coaching. [1 page] The Morning Bulletin. Available: http://proquest.umi.com
Anthony, R. (2008 October), Technology for Small Business. [3 pages] Network Journal. Available: http://proquest.umi.com
Cocheo, S. (2009 September), Billboards, web, Twitter spearhead bank's comeback. [5 pages] ABA Banking Journal. Available: http://proquest.umi.com
Leary, B. (2007 April), Widen Your Customer Pool. [2 pages] Network Journal. Available: http://proquest.umi.co
Raab, D. (2010 April), Marketing Systems for Online media; If a single common problem threatens the outbound campaign systems, it's the need to handle unstructured data. [2 pages] Information Management. Available: http://proquest.umi.com
Raab, D. (2010 May), Bridging the Gap Between Online and database Marketing; Centralizing information is valuable even when it cannot be tied to a specific individual. [2 pages] Information Management. Available: http://proquest.umi.com
Raab, D. (2010 July), Autonomous Marketing messages; Messages that can track their own movement provide important insights into the connection between messages sent and resulting customer behavior. [2 pages] Information Management. Available: http://proquest.umi.com
Zahorsky, R. (2010 February), Tweet Deals. [2 pages] ABA Journal. Available: http://proquest.umi.comTweet